Just a goofy dude selling goofy things.
With over
+2 thousand
5 star reviews
from Etsy and
+4.5 thousand
sales
I have my customers interest at top priority. If you have any questions please feel free to reach out!
Wholesome shop:
neochromadesigns.etsy.com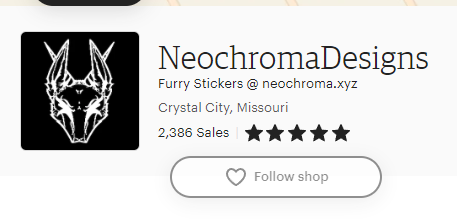 naughty shop:
neochromansfw.etsy.com
Number of sales my alternate NSFW shop had
before
Etsy shut it down...